Check out the FREE VIDEO ON DEMAND BELOW!

Check out these FREE mountain bike films!
CRASH


Back by Popular Demand!

The sickest, non-stop collection of crashes from on planet earth World Cup to dirt jumps to huge freeride hucks - including "Andres's leap of death"! Tunes include singles from Radio Killer.

Length: over 12 mins.

<!font color=green><!/font>

"I wasn't scared of that line before you did it... Now I am!" - BO after seeing Andre's death defying crash.


PROJECT "X"


Project "X" may just be the strangest mountain bike you will ever see!

Check out this great flick on the building and testing of this totally pimped out custom snow bike with 6 shocks and watch for the Surprise Ending!

Length: approx. 5 minutes.

Click here to see this STRANGE mountain bike video for FREE!

<!font color=green><!/font>


Visit our other web site, realelectricbikes.com for the latest, super cool electric bikes:

JUMP bikefilm teaser here featuring music by The Furios!!!
Click here or on the logo below...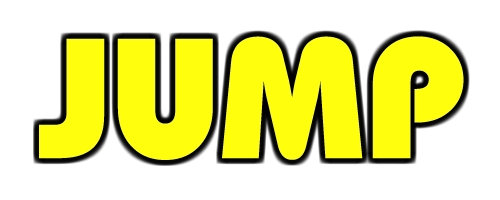 Extreme Mountain Bike Film

This exciting film is billed as a high quality, upbeat and inspirational film featuring all original footage and killer soundtracks! Click here for more details...
Only $19.50 DVD or $15.00 VHS! The best money you'll ever spend - guaranteed!
Email us at siteinfo@shaw.ca with your contact details and we'll contact you to send you a copy.


Watch for it soon in a new format!

Join us for some fun with Brian O and friends. Brian and his friends took us on a tour of some of Brian's favorite jump spots, as well as a helmet cam blast down the famous Hemlock Mountain Resort Downhill Course. Huge hucks and fast DH action = Sweeeeet!

Length: almost 15 mins. Tunes by Girth, Radio Killer and Los Furios.

<!font color=green><!/font>




COMPUTER SYSTEM REQUIREMENTS:
We recommend that your computer be:
~ at least a Pentium II 450mhz
~ have Windows Media Player installed. Version 9 or higher is recommended. Windows Media Player 9 is available for Microsoft Windows 98 Second Edition, Windows 2000, Me, XP, and later.
Get the latest version of Windows Media Player here for FREE!



~ have a cable or ethernet Internet connection (or high-speed ADSL)
~ have at least 200 Megabytes available on your "C" drive/ hardrive
~ have "cookies enabled" in your "Internet Browsing" options.
We also recommend that your computer "Settings" be set so that your monitor displays in 1024 x 768 pixels. To check this or to set this, simply follow these instructions:
> right click on your desktop or monitor background
> click on the "Properties" link
> click on the "Settings" tab
> select the 1024 x 768 "screen resolution"
> click on the "Apply" tab
> if prompted to confirm the new settings, select yes.

Your browser must accept session cookies, otherwise our web site cannot remember login credentials and you will be unable to view videos:

In Internet Explorer, go to the "Tools" menu and select "Internet Options". Click on the "Privacy" tab and change the slider for the "Internet" zone to "High" or lower. If you don't see a slider, click on button labeled "Default".

Your computer should have a video card capable of high resolution MPEG playback. If your computer is a slower model and is also only using a basic video chip embedded on the motherboard, you may not be able to watch the videos in the quality experienced on more advanced computers.

You also need scripting enabled to run JavaScript code. To enable scripting, go to Tools | Options in your browser menu, in the "Security" tab verify that that the option "Scripting > Active Scripting" is set to "Enabled".